If you believe that you have a distinctive vision, have a mission towards the growth and development of the economy along with the society at large, and have the strength, foresight, and knowledge to drive a change in your field and the corporate world, then nominate yourself today for the distinguished International Business Leadership Awards.
International Business Leadership Awards accepts nominations from Chairmans, CEOs, Managing Directors, Presidents, Vice Presidents, Directors, other senior corporate officers from private and Government Organizations etc., who are working hard with their strategies for the growth of the company and the industry at large.
We have appointed a research team & a judging panel to review all the entries. The entries shall be judged based on the predefined business, leadership, and skill parameters. The jury members and judges for these awards are business experts and eminent leaders from various fields, such as Business, Advertising, Communications, Media, and Finance.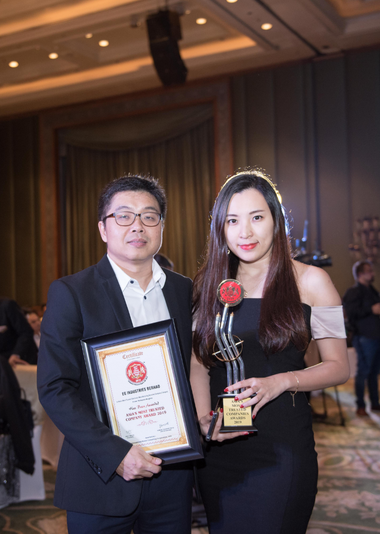 You or any prominent member of the management can submit the application form before the deadline.
On your application form and the details provided, the judges and jury members shall select the nomination and award winners. The award committee shall confirm the receipt of your application through a notification once your application is received and accepted. The nominators shall be contacted through email, and additional nomination information shall be conveyed. The award winners will be felicitated with a trophy & certificate of honor and achievement and other associated benefits.
With no nomination fee, you can self-nominate yourself and showcase your caliber to execute excellent business practices while maintaining quality work in a positive business environment. We have been honoring exceptional business leaders for their continuous efforts to achieve commendable corporate sector success.
Your successful journey deserves to be get appreciated. Please share your story with the world to inspire others and throw light on their path. No matter what business you have, the industry you belong to, or how small/big it is, if you think your success deserves accurate recognition, go for the nomination now.
Completing this nomination survey, while required for award consideration, does not guarantee the Nominee's inclusion. Inclusion is subject to meeting specific criteria consistent with the mission, objectives, and policies of the IBC Consilium. The information you enter is also subject to editing for style, accuracy, or other reasons.
NAME: Ms. Julia Lauren (Director – of Brand Development)
EMAIL: contact@ibccorpusa.com.